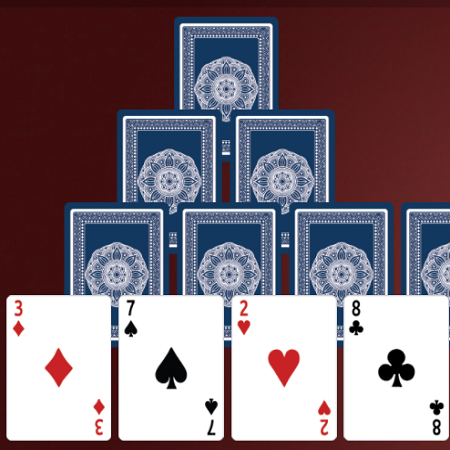 You need Adobe Flash Player to play Tripeaks.Click to use Flash
Tripeaks is an easy-to-play online card game. In this game, cards are stacked in three peaks. Your object is to transfer all the cards from the tableau to the waste pile, uncovering cards further up the peaks, making them available for play. When you destroyed three peaks, you've won. Each card in the sequence is moved to the waste pile so you can make a chain of cards. Clear as many cards as you can with your chain before you have to deal a new card from the reserve.
A little tip for you when playing this card game is when you are presented with two cards that are the same value, you should remove the one covering the biggest peak. This gives you a better chance to complete the level. Use your wild card wisely.
Controls :
Use Left click or right-click on a card to send it flying to the waste pile.
Tags :