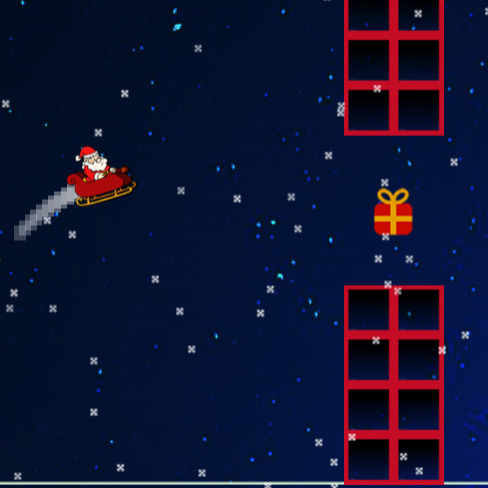 You need Adobe Flash Player to play Winter Dash.Click to use Flash
Winter Dash is a Christmas-themed version of the Game Dash series. The game is simple but addictive. The music is rushing and the game speed is fast, brings many interesting experiences for players. Your objective is to jump and fly through all obstacles, same you need to collect as many gifts as possible and hit its finish line. Use gifts to unlock new characters. Good luck.
Controls :
You use W/Up arrow keys/Left click mouse to jump.
Tags :
48 Views

IFRAME_HTML

46 Views

IFRAME_HTML

169 Views

IFRAME_HTML

97 Views

IFRAME_HTML

128 Views

IFRAME_HTML

455 Views

IFRAME_HTML

144 Views

IFRAME_HTML

236 Views

IFRAME_HTML

344 Views

IFRAME_HTML

571 Views

IFRAME_HTML

355 Views

IFRAME_HTML
128 Views

IFRAME_HTML

455 Views

IFRAME_HTML

1612 Views

IFRAME_HTML

481 Views

IFRAME_HTML

423 Views

IFRAME_HTML

504 Views

IFRAME_HTML

882 Views

IFRAME_HTML

339 Views

IFRAME_HTML

581 Views

IFRAME_HTML

597 Views

IFRAME_HTML
169 Views

IFRAME_HTML

355 Views

IFRAME_HTML

1613 Views

IFRAME_HTML

878 Views

IFRAME_HTML

171 Views

IFRAME_HTML

491 Views

IFRAME_HTML

504 Views

IFRAME_HTML

304 Views

IFRAME_HTML

637 Views

IFRAME_HTML

891 Views

IFRAME_HTML
144 Views

IFRAME_HTML

295 Views

IFRAME_HTML

1527 Views

IFRAME_HTML

910 Views

IFRAME_HTML

873 Views

IFRAME_HTML

1830 Views

IFRAME_HTML

801 Views

IFRAME_HTML

1553 Views

IFRAME_HTML

3041 Views

IFRAME_HTML

1256 Views

IFRAME_HTML

2377 Views

IFRAME_HTML