Balloons.io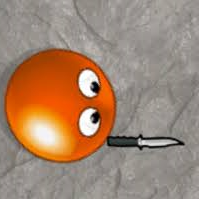 Balloons.io is a fantastic multiplayer io game. In that you need to ollect coins, gems and attack other players. You may use acceleration, but it spends you money very fast, so long accelerations might be very expensive. Note that enemies trying to kill you for the points. Good luck.
Controls :
Use mouse to move direction

Use left click to boost speed.
Tags :
6 Views

IFRAME_HTML

74 Views

IFRAME_HTML

96 Views

IFRAME_HTML

313 Views

IFRAME_HTML

351 Views

IFRAME_HTML

801 Views

IFRAME_HTML

238 Views

IFRAME_HTML
96 Views

IFRAME_HTML

314 Views

IFRAME_HTML

802 Views

IFRAME_HTML

239 Views

IFRAME_HTML

347 Views

IFRAME_HTML

802 Views

IFRAME_HTML
313 Views

IFRAME_HTML

390 Views

IFRAME_HTML

774 Views

IFRAME_HTML

441 Views

IFRAME_HTML

192 Views

IFRAME_HTML

1482 Views

IFRAME_HTML

434 Views

IFRAME_HTML

426 Views

IFRAME_HTML

596 Views

IFRAME_HTML

514 Views

IFRAME_HTML
6 Views

IFRAME_HTML

74 Views

IFRAME_HTML

802 Views

IFRAME_HTML

239 Views

IFRAME_HTML

347 Views

IFRAME_HTML

801 Views

IFRAME_HTML