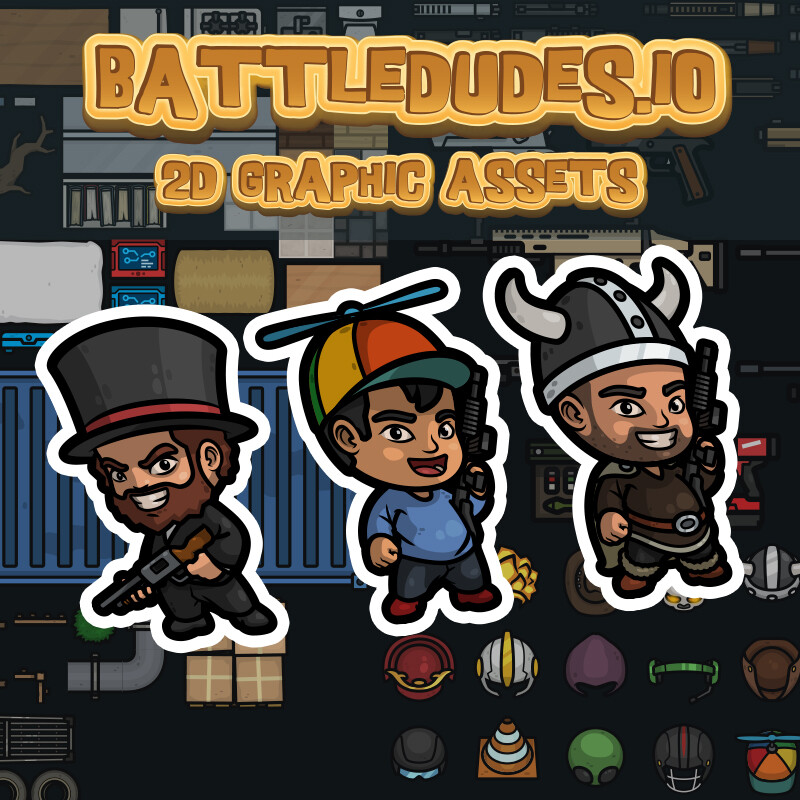 You need Adobe Flash Player to play BattleDudes.io.Click to use Flash
BattleDudes.io is a multiplayer 2D shooter game. To fight you have over 25 different weapons that you can unlock by playing the game and gaining XP points. On larger maps, you can use vehicles like the jeep and the tank to quickly travel the map and transport your friends as well. Grenades do low damage against vehicles, but lots of damage against other players. By playing the game and gaining coins you can unlock and purchase many new emotes. Have fun.
Controls :
Use WASD to move.
Use the Left mouse button to shoot.
Use R to reload.
Use E to enter vehicles.
Use mouse scroll or 1-4 number keys to switch weapons.
Use M or Tab to enlarge the map.
Tags :
9 Views

IFRAME_HTML

93 Views

IFRAME_HTML

72 Views

IFRAME_HTML

250 Views

IFRAME_HTML

189 Views

IFRAME_HTML

343 Views

IFRAME_HTML

152 Views

IFRAME_HTML

190 Views

IFRAME_HTML

637 Views

IFRAME_HTML

632 Views

IFRAME_HTML

278 Views

IFRAME_HTML
190 Views

IFRAME_HTML

1033 Views

IFRAME_HTML

603 Views

IFRAME_HTML

649 Views

IFRAME_HTML

1506 Views

IFRAME_HTML

824 Views

IFRAME_HTML

1597 Views

IFRAME_HTML

358 Views

IFRAME_HTML

1281 Views

IFRAME_HTML

2406 Views

IFRAME_HTML

881 Views

IFRAME_HTML
1533 Views

IFRAME_HTML

323 Views

IFRAME_HTML

1581 Views

IFRAME_HTML

941 Views

IFRAME_HTML

897 Views

IFRAME_HTML

1884 Views

IFRAME_HTML

824 Views

IFRAME_HTML

1597 Views

IFRAME_HTML

3122 Views

IFRAME_HTML

1281 Views

IFRAME_HTML

2406 Views

IFRAME_HTML