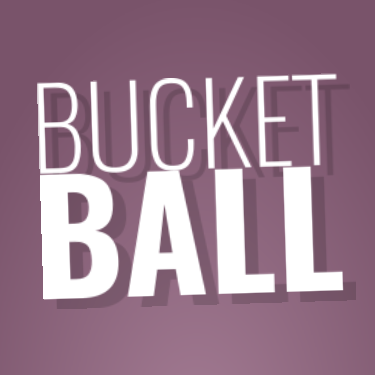 You need Adobe Flash Player to play Bucket Ball.Click to use Flash
Bucket Ball is a fun bucket ball online game. You have to move, flip and manipulate obstacles to drop the ball into the bucket. The yellow blocks cannot be moved and make use of movable blocks to achieve the goal. You need to think ahead and plan a route for the ball to take as you move the obstacles around. The game has 20 levels to test your skills of aim and timing. Have fun.
Controls :
Use left click mouse to play.
Tags :
10 Views

IFRAME_HTML

95 Views

IFRAME_HTML

72 Views

IFRAME_HTML

251 Views

IFRAME_HTML

189 Views

IFRAME_HTML

346 Views

IFRAME_HTML

152 Views

IFRAME_HTML

637 Views

IFRAME_HTML

634 Views

IFRAME_HTML

280 Views

IFRAME_HTML
95 Views

IFRAME_HTML

72 Views

IFRAME_HTML

637 Views

IFRAME_HTML

634 Views

IFRAME_HTML

1869 Views

IFRAME_HTML

524 Views

IFRAME_HTML

461 Views

IFRAME_HTML

542 Views

IFRAME_HTML

961 Views

IFRAME_HTML

1535 Views

IFRAME_HTML

386 Views

IFRAME_HTML
1033 Views

IFRAME_HTML

604 Views

IFRAME_HTML

650 Views

IFRAME_HTML

1506 Views

IFRAME_HTML

825 Views

IFRAME_HTML

1598 Views

IFRAME_HTML

358 Views

IFRAME_HTML

1281 Views

IFRAME_HTML

2406 Views

IFRAME_HTML

881 Views

IFRAME_HTML
1535 Views

IFRAME_HTML

323 Views

IFRAME_HTML

1581 Views

IFRAME_HTML

941 Views

IFRAME_HTML

898 Views

IFRAME_HTML

1885 Views

IFRAME_HTML

825 Views

IFRAME_HTML

1598 Views

IFRAME_HTML

3122 Views

IFRAME_HTML

1281 Views

IFRAME_HTML

2406 Views

IFRAME_HTML