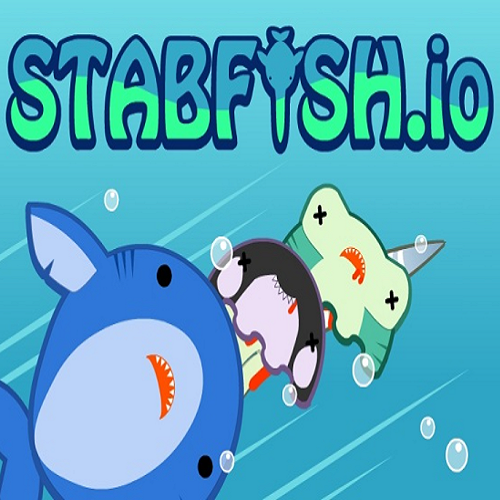 You need Adobe Flash Player to play Stabfish.io.Click to use Flash
Stabfish.io is an ocean fighting io game. You are one of the fish equipped with fatal tusks and take down your share of prey while avoiding the sharp end of another player's stabber. There are more than 20 skins for you to choose from and also several weapons. You need to eat food to gain boosts and a higher score. And don't forget to terminate other fish by attacking from the side and behind. Use your reflexes and experience to avoid getting killed for as long as you can. Good luck.
Controls :
Use mouse to move.
Use the left mouse button to boost speed.
Tags :
98 Views

IFRAME_HTML

342 Views

IFRAME_HTML

778 Views

IFRAME_HTML

943 Views

IFRAME_HTML

833 Views

IFRAME_HTML

557 Views

IFRAME_HTML

400 Views

IFRAME_HTML

4336 Views

IFRAME_HTML

777 Views

IFRAME_HTML

299 Views

IFRAME_HTML
833 Views

IFRAME_HTML

381 Views

IFRAME_HTML

475 Views

IFRAME_HTML

1241 Views

IFRAME_HTML

628 Views

IFRAME_HTML

1305 Views

IFRAME_HTML

299 Views

IFRAME_HTML

966 Views

IFRAME_HTML

1580 Views

IFRAME_HTML

1666 Views

IFRAME_HTML
806 Views

IFRAME_HTML

740 Views

IFRAME_HTML

695 Views

IFRAME_HTML

1494 Views

IFRAME_HTML

628 Views

IFRAME_HTML

1305 Views

IFRAME_HTML

2416 Views

IFRAME_HTML

966 Views

IFRAME_HTML

1580 Views

IFRAME_HTML

3490 Views

IFRAME_HTML