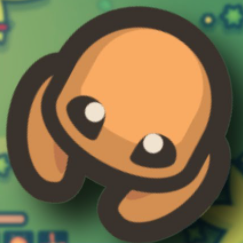 You need Adobe Flash Player to play Taming.io.Click to use Flash
Taming.io is a fun survival game. When you start the game, it's just you and your pet. You join the chaotic battle between warriors, trying to be the ultimate winner. Quickly harvest wood from trees to begin aging and gathering resources to build structures. One of the most important buildings to unlock for your base is the windmill. Don't forget to collect gold on the battlefield to earn experience and become stronger. Search for gemstones and runes to upgrade your abilities and improve your performance with every match.
Controls :
Use WASD or arrow keys to move.
Use the left mouse button to attack.
Tags :
47 Views

IFRAME_HTML

45 Views

IFRAME_HTML

168 Views

IFRAME_HTML

96 Views

IFRAME_HTML

128 Views

IFRAME_HTML

454 Views

IFRAME_HTML

450 Views

IFRAME_HTML

236 Views

IFRAME_HTML

344 Views

IFRAME_HTML

571 Views

IFRAME_HTML

355 Views

IFRAME_HTML
128 Views

IFRAME_HTML

1019 Views

IFRAME_HTML

586 Views

IFRAME_HTML

614 Views

IFRAME_HTML

1479 Views

IFRAME_HTML

801 Views

IFRAME_HTML

1553 Views

IFRAME_HTML

357 Views

IFRAME_HTML

1256 Views

IFRAME_HTML

2377 Views

IFRAME_HTML

876 Views

IFRAME_HTML
1353 Views

IFRAME_HTML

294 Views

IFRAME_HTML

1527 Views

IFRAME_HTML

910 Views

IFRAME_HTML

873 Views

IFRAME_HTML

1830 Views

IFRAME_HTML

801 Views

IFRAME_HTML

1553 Views

IFRAME_HTML

3041 Views

IFRAME_HTML

1256 Views

IFRAME_HTML

2377 Views

IFRAME_HTML