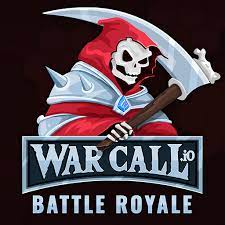 You need Adobe Flash Player to play WarCall.io.Click to use Flash
WarCall io is a cool io game. You control a character that can use skills to battle others for survival. You battle other players in the deathmatch arena battle royale until only one survivor is left standing. Move quickly around the map and do significant damage to your opponents. Collect gold to gain experience to level up. Open the chest, you can find more gold, resources, and power-ups. Stay away from crowds and only attack when you're sure you will come out on top. Have fun.
Controls :
Use the left mouse button to attack (hold to charge).
Use the right mouse button to use special attack.
Tags :
10 Views

IFRAME_HTML

95 Views

IFRAME_HTML

72 Views

IFRAME_HTML

251 Views

IFRAME_HTML

189 Views

IFRAME_HTML

346 Views

IFRAME_HTML

152 Views

IFRAME_HTML

191 Views

IFRAME_HTML

637 Views

IFRAME_HTML

633 Views

IFRAME_HTML

280 Views

IFRAME_HTML
191 Views

IFRAME_HTML

1033 Views

IFRAME_HTML

603 Views

IFRAME_HTML

650 Views

IFRAME_HTML

1506 Views

IFRAME_HTML

825 Views

IFRAME_HTML

1598 Views

IFRAME_HTML

358 Views

IFRAME_HTML

1281 Views

IFRAME_HTML

2406 Views

IFRAME_HTML

881 Views

IFRAME_HTML
1534 Views

IFRAME_HTML

323 Views

IFRAME_HTML

1581 Views

IFRAME_HTML

941 Views

IFRAME_HTML

898 Views

IFRAME_HTML

1885 Views

IFRAME_HTML

825 Views

IFRAME_HTML

1598 Views

IFRAME_HTML

3122 Views

IFRAME_HTML

1281 Views

IFRAME_HTML

2406 Views

IFRAME_HTML