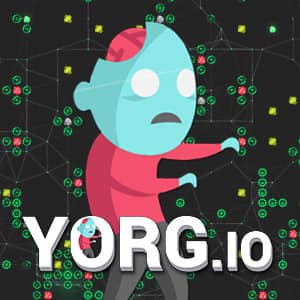 You need Adobe Flash Player to play YORG.io.Click to use Flash
YORG.io is a game about supply chains and zombies. Your taski is to build a base which survives the night, when zombies attack. Try to survive as long as possible.
Controls :
Use the Mouse, WASD or the arrow keys to move
Hold Shift while upgrading to upgrade all of a building type,
Hold Alt to max it out to the maximum affordable level.
Tags :
19 Views

IFRAME_HTML

170 Views

IFRAME_HTML

80 Views

IFRAME_HTML

35 Views

IFRAME_HTML

83 Views

IFRAME_HTML

176 Views

IFRAME_HTML

159 Views

IFRAME_HTML

238 Views

IFRAME_HTML

3122 Views

IFRAME_HTML
173 Views

IFRAME_HTML

84 Views

IFRAME_HTML

1225 Views

IFRAME_HTML

808 Views

IFRAME_HTML

1911 Views

IFRAME_HTML

1906 Views

IFRAME_HTML
159 Views

IFRAME_HTML

199 Views

IFRAME_HTML

808 Views

IFRAME_HTML
1905 Views

IFRAME_HTML

11333 Views

IFRAME_HTML

4400 Views

IFRAME_HTML

8097 Views

IFRAME_HTML

1502 Views

IFRAME_HTML

2570 Views

IFRAME_HTML

3351 Views

IFRAME_HTML

350 Views

IFRAME_HTML

1115 Views

IFRAME_HTML

1617 Views

IFRAME_HTML
19 Views

IFRAME_HTML

80 Views

IFRAME_HTML

567 Views

IFRAME_HTML

199 Views

IFRAME_HTML

1225 Views

IFRAME_HTML