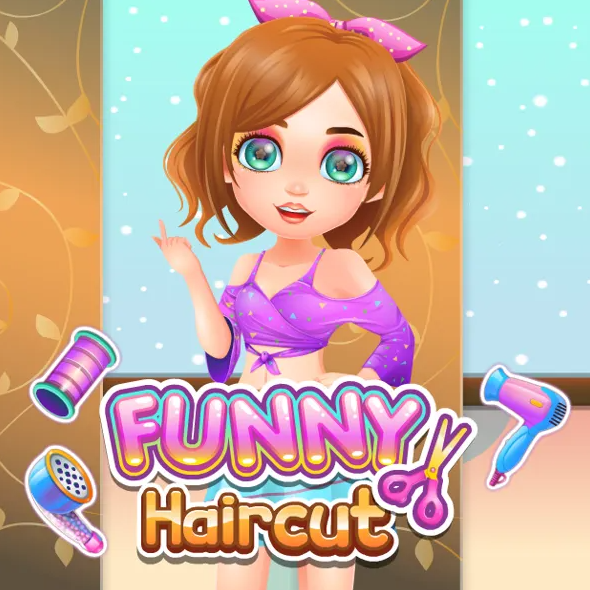 You need Adobe Flash Player to play Funny Haircut.Click to use Flash
Funny Haircut is an interesting hairdo game. Daisy wants to do a new hairstyle, you can help her have nice and beautiful hair. First, wash your customer's hair and get it clean, then use your professional hairdressing equipment such as curlers, straighteners, dryers, dyes and hairspray to give them a fresh hairdo. Unleash your creativity new hairstyles combined with different fashion accessories to create stylish hairstyles.
Controls :
Use the left mouse to click and use items.
Tags :
833 Views

IFRAME_HTML

381 Views

IFRAME_HTML

475 Views

IFRAME_HTML

1241 Views

IFRAME_HTML

628 Views

IFRAME_HTML

1305 Views

IFRAME_HTML

299 Views

IFRAME_HTML

966 Views

IFRAME_HTML

2002 Views

IFRAME_HTML

1666 Views

IFRAME_HTML
807 Views

IFRAME_HTML

740 Views

IFRAME_HTML

695 Views

IFRAME_HTML

1494 Views

IFRAME_HTML

628 Views

IFRAME_HTML

1305 Views

IFRAME_HTML

2416 Views

IFRAME_HTML

966 Views

IFRAME_HTML

2002 Views

IFRAME_HTML

3490 Views

IFRAME_HTML
943 Views

IFRAME_HTML

4965 Views

IFRAME_HTML

427 Views

IFRAME_HTML

622 Views

IFRAME_HTML

948 Views

IFRAME_HTML

2013 Views

IFRAME_HTML

1137 Views

IFRAME_HTML

587 Views

IFRAME_HTML

190 Views

IFRAME_HTML

2134 Views

IFRAME_HTML