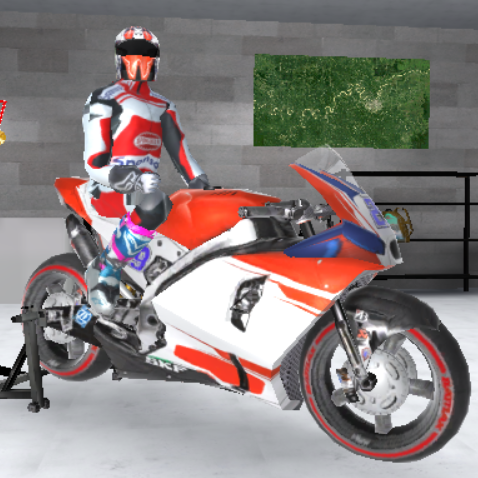 You need Adobe Flash Player to play Super Bike The Champion.Click to use Flash
Super Bike The Champion is an exciting racing game. You take on the role of a professional biker, you go through challenging roads with dangerous turns. With super motorbikes in a graphically stunning 3D racing game, help you provide a comfortable and enjoyable experience. Don't forget to earn points on the tracks, unlock, buy, and upgrade your new motorbike.
Controls :
Use WASD or arrow keys to drive.
Use the Space bar to respawn.
Use C to change the camera view.
Use Xbox joystick supported.
Tags :
10 Views

IFRAME_HTML

95 Views

IFRAME_HTML

72 Views

IFRAME_HTML

251 Views

IFRAME_HTML

189 Views

IFRAME_HTML

346 Views

IFRAME_HTML

152 Views

IFRAME_HTML

191 Views

IFRAME_HTML

637 Views

IFRAME_HTML

634 Views

IFRAME_HTML

281 Views

IFRAME_HTML
95 Views

IFRAME_HTML

72 Views

IFRAME_HTML

637 Views

IFRAME_HTML

281 Views

IFRAME_HTML

936 Views

IFRAME_HTML

524 Views

IFRAME_HTML

186 Views

IFRAME_HTML

170 Views

IFRAME_HTML

461 Views

IFRAME_HTML

542 Views

IFRAME_HTML

386 Views

IFRAME_HTML
1535 Views

IFRAME_HTML

323 Views

IFRAME_HTML

1581 Views

IFRAME_HTML

941 Views

IFRAME_HTML

898 Views

IFRAME_HTML

1885 Views

IFRAME_HTML

825 Views

IFRAME_HTML

1598 Views

IFRAME_HTML

3122 Views

IFRAME_HTML

1281 Views

IFRAME_HTML

2406 Views

IFRAME_HTML