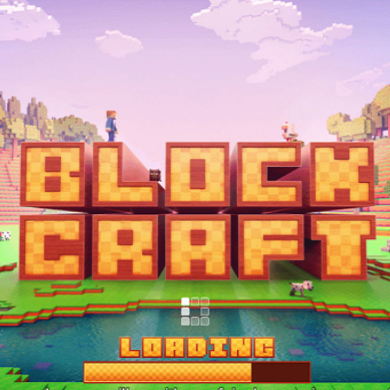 You need Adobe Flash Player to play Block Craft 3D.Click to use Flash
Block Craft 3D is a classic game. You build an epic city with your boundless creativity. Choose your character and begin your projects. Adventure through the vast landscape finding and acquiring different blocks of elements to be used to build houses, buildings, sculptures, and many other things that your imagination inspires you to do. You can adopt a pet, a dog, or even a giraffe and unlock thrilling mini-games, including monsters to beat on in this game where limits are definitely not welcome. Have fun.
Controls :
Use Arrows or WASD to move.
Use Space to jump.
Use 2x Space to hover.
Use 1- 9 to select a slot.
Use Mouse to view.
Use Left click to collect.
Use Right-click to place.
Tags :
730 Views

IFRAME_HTML

973 Views

IFRAME_HTML

464 Views

IFRAME_HTML

3268 Views

IFRAME_HTML

250 Views

IFRAME_HTML

653 Views

IFRAME_HTML

727 Views

IFRAME_HTML

405 Views

IFRAME_HTML

2646 Views

IFRAME_HTML

799 Views

IFRAME_HTML
51 Views

IFRAME_HTML

447 Views

IFRAME_HTML

1151 Views

IFRAME_HTML

692 Views

IFRAME_HTML

832 Views

IFRAME_HTML

1702 Views

IFRAME_HTML

1009 Views

IFRAME_HTML

1907 Views

IFRAME_HTML

388 Views

IFRAME_HTML

1424 Views

IFRAME_HTML

2626 Views

IFRAME_HTML
543 Views

IFRAME_HTML

408 Views

IFRAME_HTML

1825 Views

IFRAME_HTML

328 Views

IFRAME_HTML

751 Views

IFRAME_HTML

250 Views

IFRAME_HTML

212 Views

IFRAME_HTML

712 Views

IFRAME_HTML

727 Views

IFRAME_HTML
6207 Views

IFRAME_HTML

1775 Views

IFRAME_HTML

6259 Views

IFRAME_HTML

37740 Views

IFRAME_HTML

14587 Views

IFRAME_HTML

2268 Views

IFRAME_HTML

3692 Views

IFRAME_HTML

974 Views

IFRAME_HTML

9039 Views

IFRAME_HTML

1307 Views

IFRAME_HTML
2646 Views

IFRAME_HTML

504 Views

IFRAME_HTML

1998 Views

IFRAME_HTML

1137 Views

IFRAME_HTML

988 Views

IFRAME_HTML

2099 Views

IFRAME_HTML

1009 Views

IFRAME_HTML

1907 Views

IFRAME_HTML

3505 Views

IFRAME_HTML

1424 Views

IFRAME_HTML

2626 Views

IFRAME_HTML