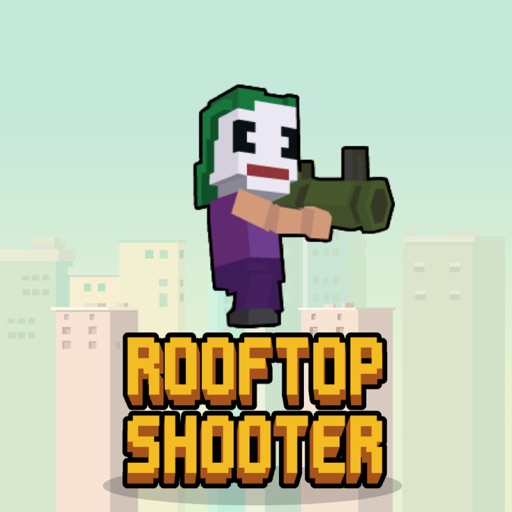 You need Adobe Flash Player to play Rooftop Shooters.Click to use Flash
Rooftop Shooters is a cute pixel-style shooting game. Even though it's an action game, it's not stressful at all. In this game, you control a character against your enemies in different places, sometimes on a moving train, sometimes on an area, or sometimes on a rooftop. You can play in single-player or two-player mode, against Joker, Mr. T and John Wayne. You can also play local practice mode. In each match, you will have to grapple with different types of weapons and characters. You need to jump forward or backward to avoid the opponent's bullets. Your mission is to push and drop your friends or rival players from the platform. There are 3 win rounds available, so if you lose the first game you can still win. Try to win matches to unlock new skins in the game. Play Rooftop Shooters for free now. Rooftop Shooters is available to play for free. Have fun.
Controls :
Player 1: use W,E to control.
Player 2: use O,P to control.
Tags :